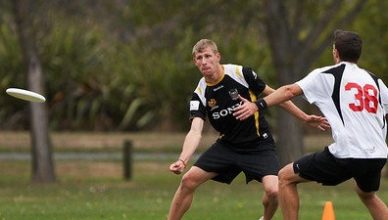 I received an email from Richard, a buddy of Aaron's, asking if I could share this video. Normally I will just share on Twitter or Facebook but after watching Aaron's highlight reel, I felt like it deserved it's own post. This guy has some serious potential (and is already realizing a lot of it now). Read more about why he wants to be a part of the 2013 Nexgen Tour:
My name is Aaron Neal and I am a 21 year old Ultimate Frisbee player from New Zealand.
I know from watching that there has been international players before and I would love to be that player for 2013.